Electromagnetic Vibrating Feeder For Black Pepper Transportation
Electromagnetic Vibrating Feeder For Black Pepper Transportation
ATBR

China

15 days

50 pcs
Features:
1. The conveying is even and accurate
2. Polished stainless steel tank can reduce powder adsorption
3. Simple structure. No accumulation of materials, no slip, easy to clean
4. Protection level: IP66
Electromagnetic Vibrating Feeder For Black Pepper
Product description:
Electromagnetic vibrating feeder used for black pepper conveying. The electromagnetic vibrating feeder adopts leaf spring made in Germany. It has excellent recovery ability and anti-fatigue performance, which can better ensure the stable performance of the product.
The structure is simple and easy to clean. No material accumulation, no slippage, no blockage.
Product show: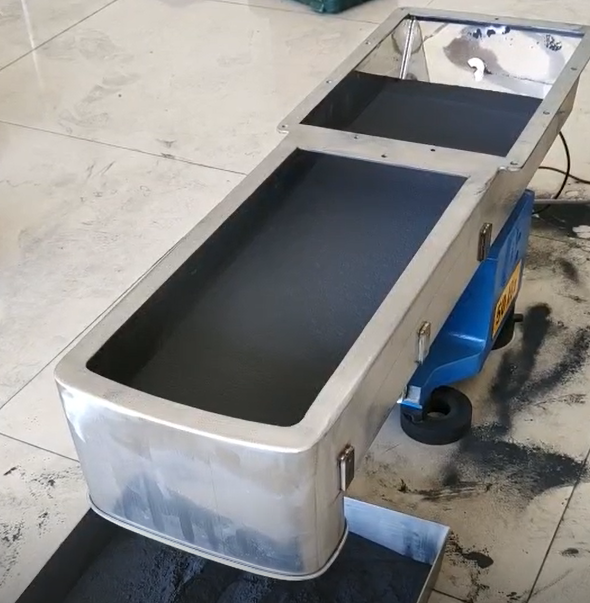 ATBR vibrating feeder has many design changes, including different tanks (sealed or open), different coatings (PTFE, UPE, HARDOX), different vibration frequencies and waveforms, and different installation methods (lifting or Support) Through these designs, bulk materials, ultra-fine powder, viscous materials, food, medicines, etc. can be transported. At the same time, it can also achieve function
...more